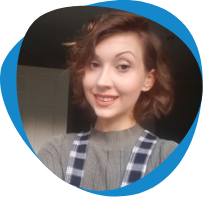 Back to ambassadors
Role

Microsoft Cloud Solutions Architect Apprentice

Employer

Microsoft

Training Provider and Qualification

Level 6 Digital Technology and Solutions with QA

Levels

Degree

Skills Gained

Apprenticeship Start Date

2021

What are your interests outside of work?

Gaming, Playing the keyboard, Going for walk's in the woods
Hello, I'm Mary
In my role as a Cloud Solution Architect I help companies to realise the benefits of the public cloud, Azure specifically.
Tell us more about your experience
Day-to-day my role can vary a lot and each day is different. Some of my daily activities include, creating and presenting demo's of Microsoft Azure services, responding to customer queries in a variety of different methods, working with colleagues on internal initiatives and continuous learning and staying up to date with newly released products in Azure to name a few.
There are a lot of highlights throughout my career so far, so it is quite difficult to name a single one, I really enjoy the fact that I can promote careers in tech. Running workshops and open panels to show young people what working in Technology is like is something that gives me a lot of satisfaction.
A big challenge for me has been dealing with Imposter syndrome. Starting a role at a global company with a lot of smart and competent people slightly intimidated me when I first started my role, but as I have continued to learn different technologies and understand more it has been easier to deal with.

"Everyone at my company is really approachable and I feel like I can ask questions and it is even encouraged."

I have a lot of support at my company, which ranges from my manager, colleagues in my team and also various different people who have given up time to mentor me. I am working with my manager and my network to decide on the next steps for my career, I still have a while until I complete my apprenticeship so currently I am focusing on being the best at my role and getting the best grades in my degree.

When I left school I didn't want to go to University because it didn't provide the lifestyle I wanted and seemed like a lot of money for something I wasn't sure about. I worked for a few years and realised I wanted to get a degree and saw the opportunity to do that whilst working and getting real world experience so seemed like a win-win to me.

My advice for anyone thinking about an apprenticeship...Think about what companies you would like to work for and why, this will make you more motivated when it comes to interviews. Understand that you will have to balance your work, study and personal life so think about how this might affect your current lifestyle.
Other ambassadors
George K
Degree | Support Specialist
I specialise in Microsoft's support solutions. It requires me to understand customer's needs and challenges so I can fill those gaps with services from Microsoft. ...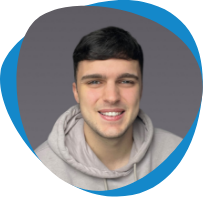 George P
Advanced Level 3 | Microsoft Intune Technical Consultant
Working in Technical Consultancy (Phoenixs) I specialize in the migration and deployment of Microsoft products. I spend most days with customers, usually doing infrastructure disc...
Jarrishan R
Higher Level 4 | Business Operations Associate Apprentice
Microsoft is a great employer at supporting personal development goals. One example of this is that I wanted to educate myself on AI as it was a passion of mine. Microsoft not onl...
Become an Ambassador
We're on the hunt for ambassadors who want to volunteer to talk about their experiences to inspire young people and tell them about all the opportunities available to them after school, college or further in their career.
Get in touch