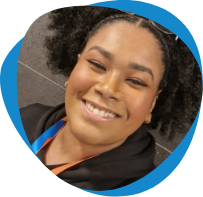 Back to ambassadors
Role

Microsoft Customer Service Account Manager

Employer

Microsoft

Training Provider and Qualification

Level 3 Data Citizen with Cambridge Spark

Levels

Advanced Level 3

Skills Gained

Apprenticeship Start Date

2023

What are your interests outside of work?

Gaming, Anime, Cooking, Travelling, Tech
Hello, I'm Jasmine K
My role at Microsoft is to assist the team and react to client issues
Tell us more about your experience
A highlight of my career so far is speaking about my journey with Microsoft, but one of my biggest challenges has been overcoming imposter syndrome.
Microsoft has great support networks, my manager being one, as well as the EIC support group.
I decided to do an apprenticeship as I wanted to learn from the bottom up, and my advice to anyone considering an apprenticeship is to just do it!
"Earn whilst you learn and jump in. Be debt free and get the experience."

Other ambassadors
George K
Degree | Support Specialist
I specialise in Microsoft's support solutions. It requires me to understand customer's needs and challenges so I can fill those gaps with services from Microsoft. ...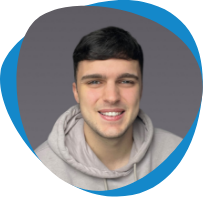 George P
Advanced Level 3 | Microsoft Intune Technical Consultant
Working in Technical Consultancy (Phoenixs) I specialize in the migration and deployment of Microsoft products. I spend most days with customers, usually doing infrastructure disc...
Jarrishan R
Higher Level 4 | Business Operations Associate Apprentice
Microsoft is a great employer at supporting personal development goals. One example of this is that I wanted to educate myself on AI as it was a passion of mine. Microsoft not onl...
Become an Ambassador
We're on the hunt for ambassadors who want to volunteer to talk about their experiences to inspire young people and tell them about all the opportunities available to them after school, college or further in their career.
Get in touch